ADD:Longhua Town Development Zone, Jing County, Hebei Province
Mob:0086-13292875538
Tel:0086-0311-83953682
E-mail:sales01@hbxhfsy.cn
Bimetal liner is currently widely used mud pump hydraulic end accessories, is also one of the mud pump dosage accessories.Bimetal liner is composed of two kinds of metal inside and outside, the Outer is made of high quality carbon steel, and the inner application is made of high chromium wear resistant alloy iron. After heat treatment, the hardness of the inner sleeve reaches more than HRC62, the inner surface is smooth mirror, the dimension tolerance of the inner hole is strict, and the normal service life can reach more than 800 hours.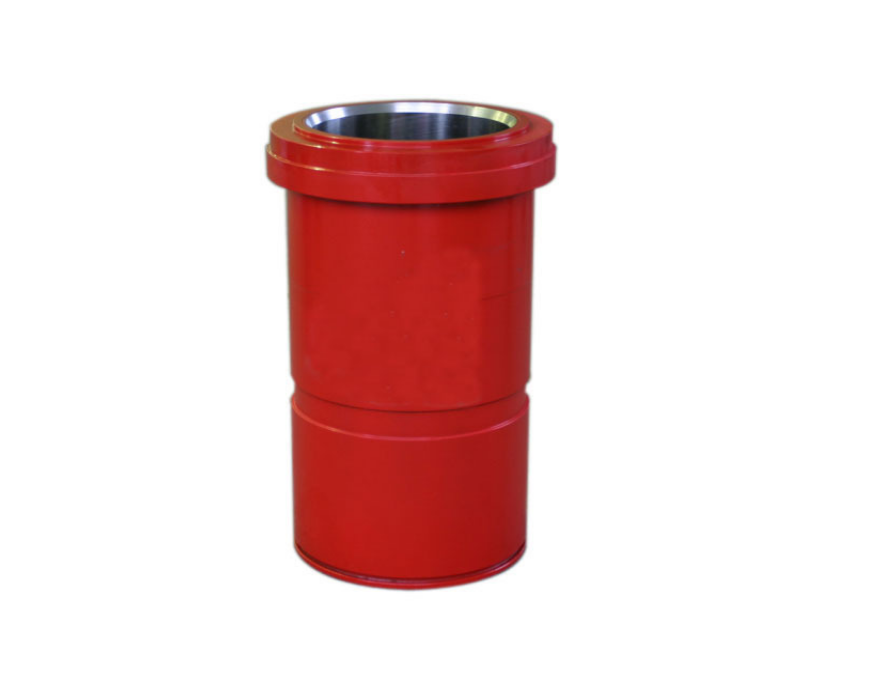 Oil drilling rig mud pump accessories (HL: represents the high-pressure l-shaped hydraulic cylinder structure of the mud pump)
BOMCO - F500 F800 / F1000 F1300 / F1600 / F1600HL/F2200HL.
HONGHUA- HHF500 / HHF800 / HHF1000 / HHF1300 / HHF1600 / HHF2200
Rongsheng -- RSF500 RSF800 / RSF1000 / RSF1300 / RSF1600
RGF- RGF500 RGF800 / RGF1000 / RGF1300 / RGF1600
Qingzhou - QZ3NB500 / QZ3NB800 / QZ3NB1000 / QZ3NB1300A/QZ3NB1600 (QZ =SL = RL = A SL - 3NB1300A;SL3NB1300A;RL3NB1300A/D)
Lanzhou --3NB1000C, 3NB1300C, 3NB1600C,
(hydraulic end: cylinder liner, piston, piston rubber cover, body, seat, rubber cover, cylinder liner sealing ring, cylinder head sealing ring, valve cover sealing ring, piston rod, valve cover, cylinder head, cylinder cover flange, cylinder cover flange, cylinder cover gland, etc.;Power end: middle tie rod, crosshead, crosshead pin, crosshead pin baffle, upper and lower guide plate, packing box, oil seal ring, double lip oil seal;Other accessories: inhalation capsule, air capsule, pressure gauge, ja-3 safety valve assembly, 2S gear oil pump, 32PL spray pump.